Call Manager Video Training
Combine the capabilities of your computer and telephone into one powerful unified communication tool. Call control from your PC lets you dial, answer or transfer calls, and more, using your mouse without picking up the telephone.
Click the videos below to learn how to use specific features of Toshiba's Call Manager.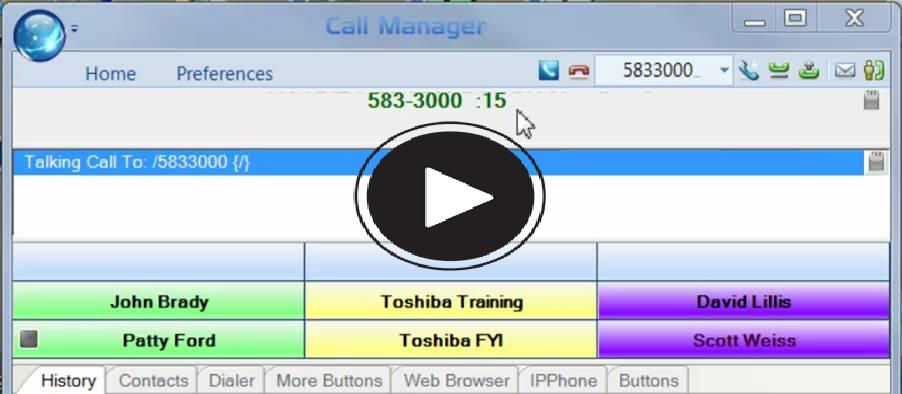 Call Control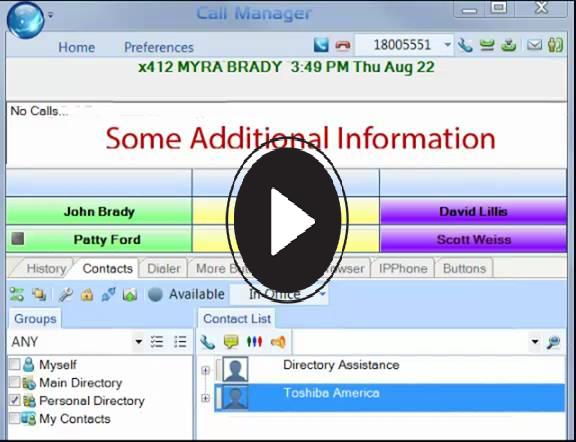 Dialing from Outlook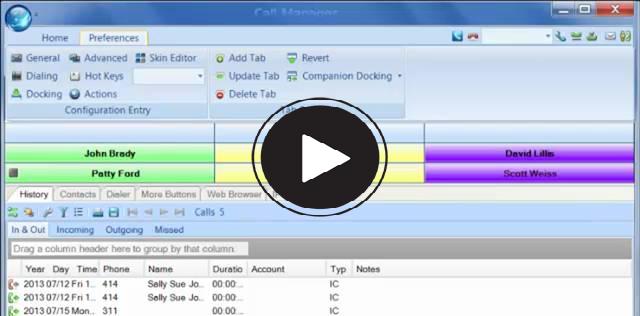 General Settings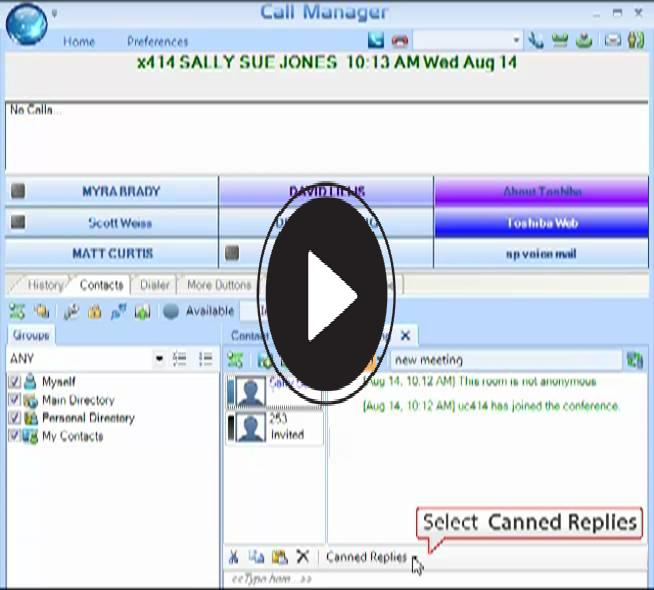 Group Chat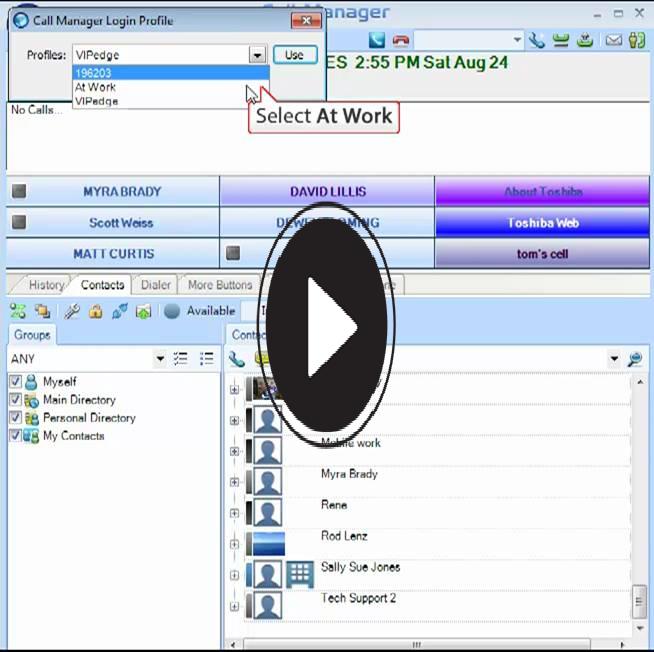 Change Profile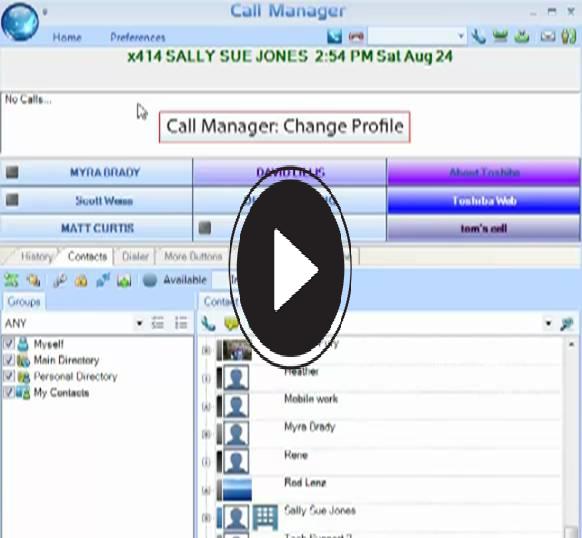 Buttons and More Buttons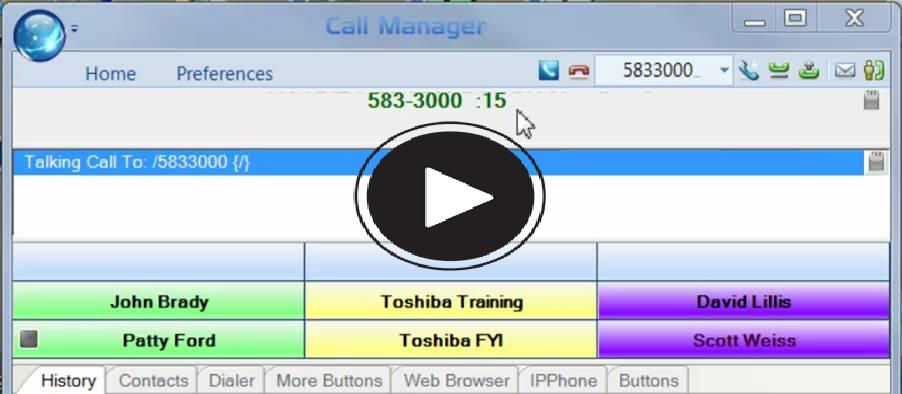 Call Control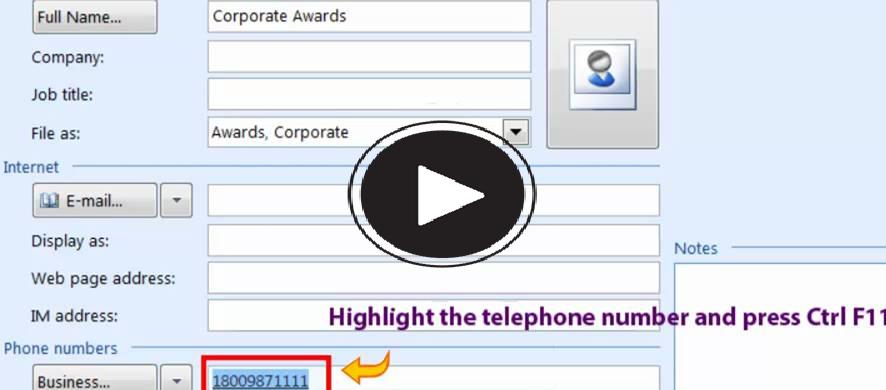 Hot Key Dialing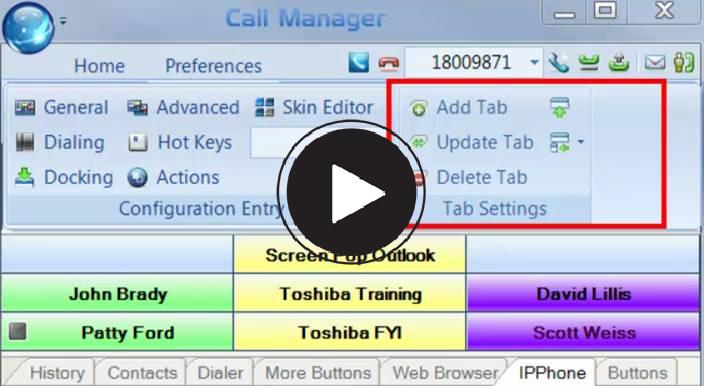 Tab Settings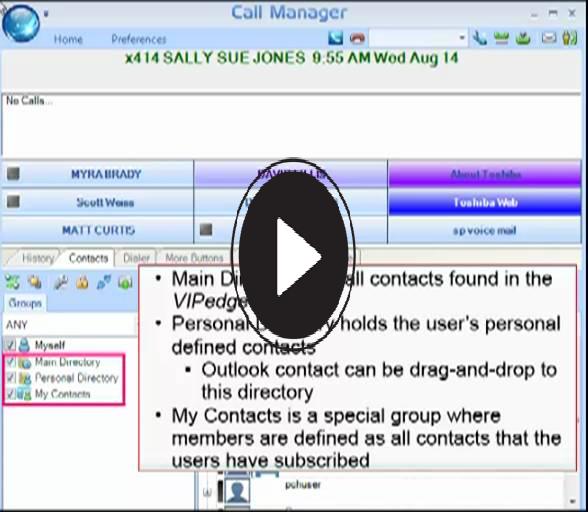 Chat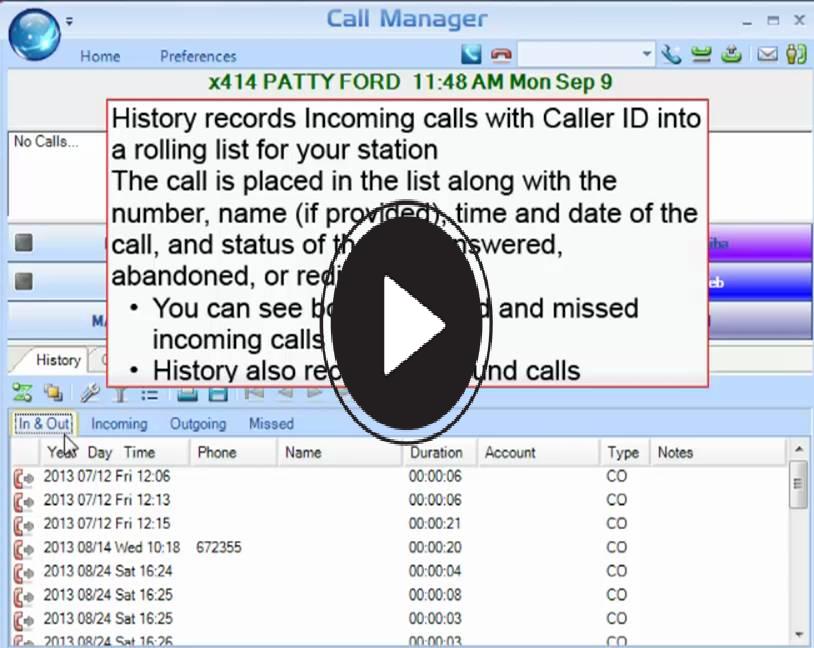 Call History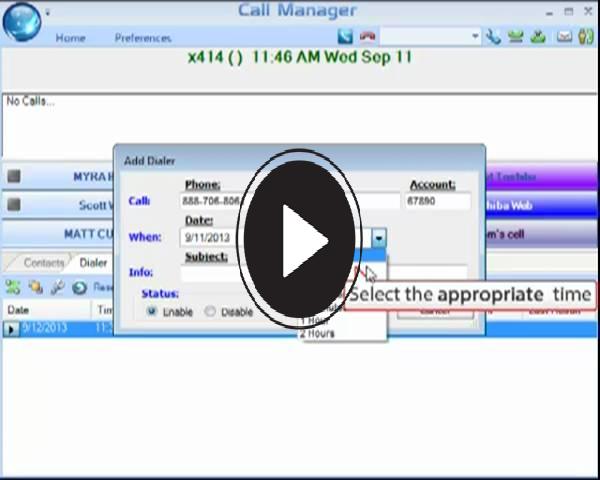 Dialer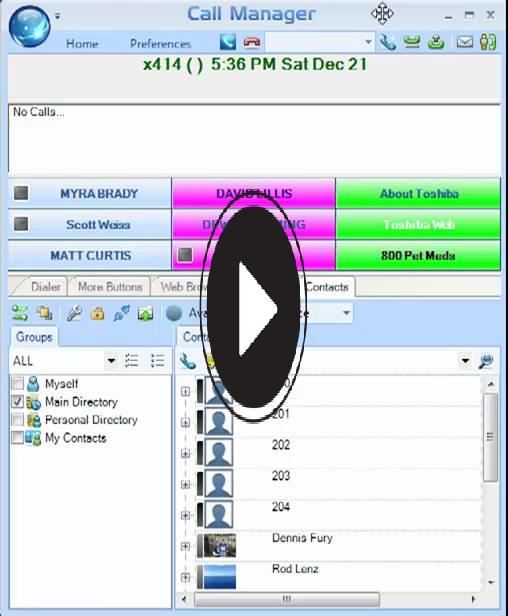 Basic Icons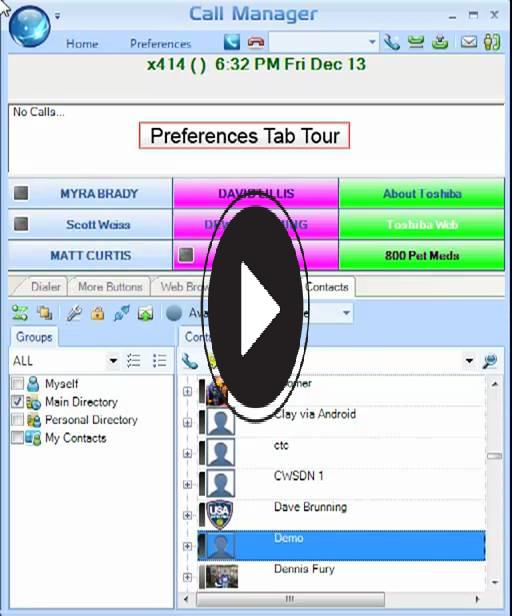 Preferences Tab Tour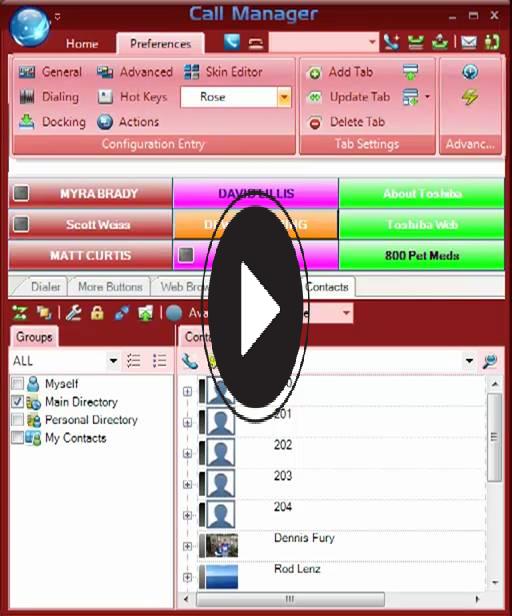 Skin Editor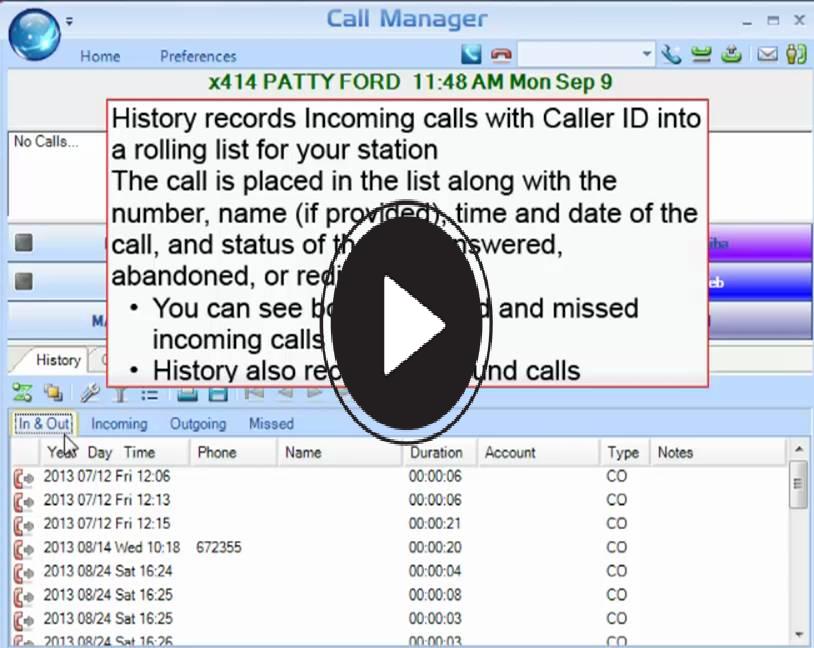 Personal Call Handler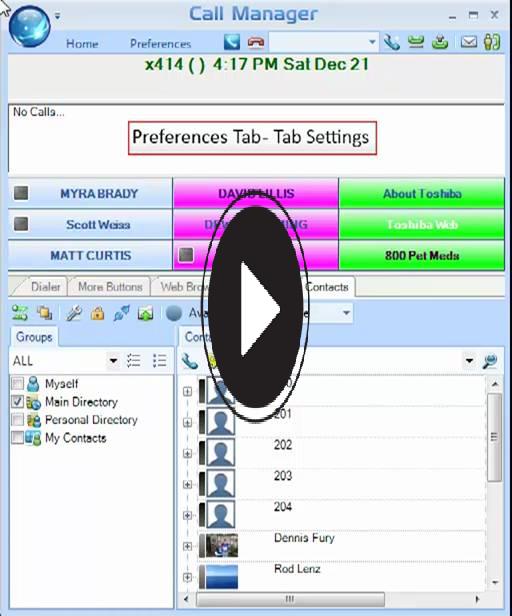 Preferences Overview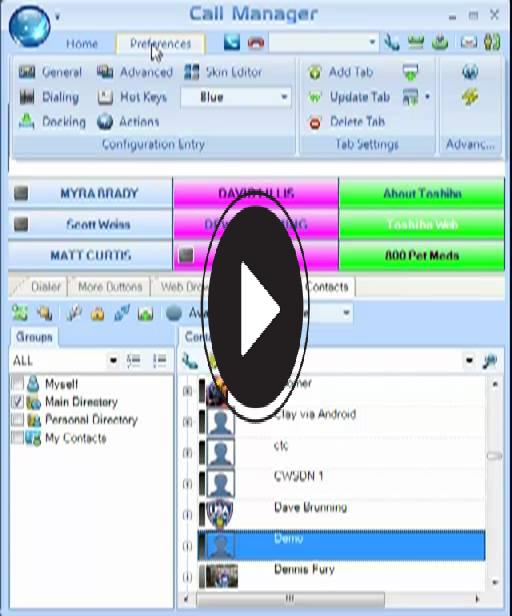 Actions Screen Pop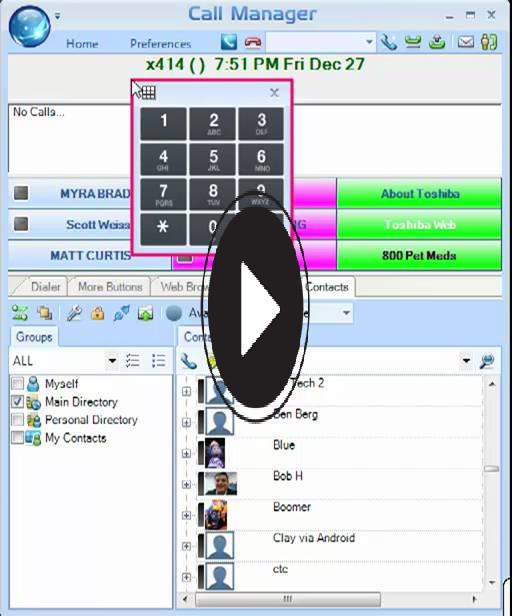 Dial Pad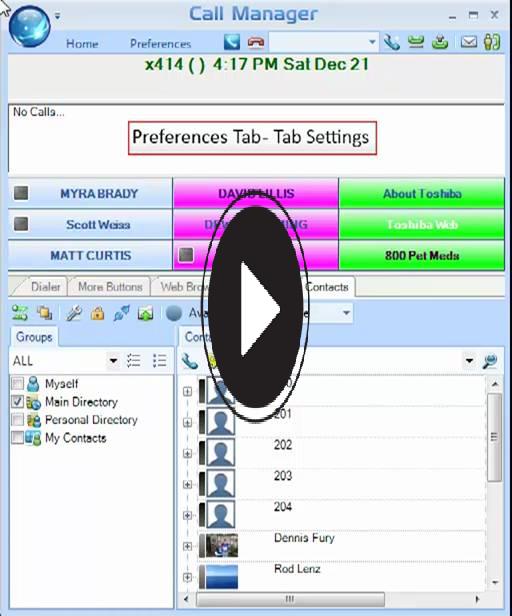 Call Alert Pop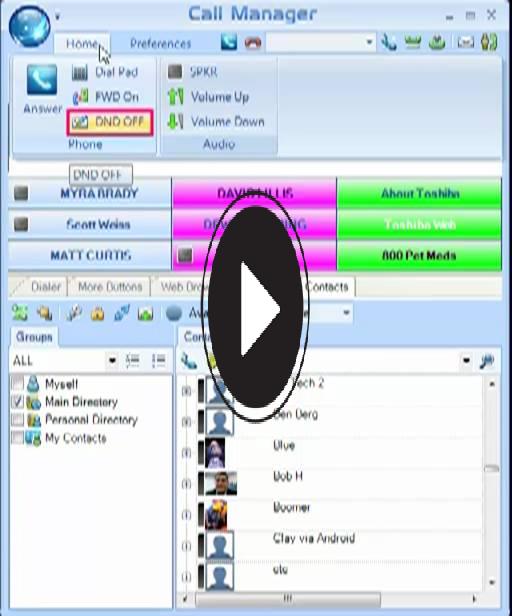 DND Status Message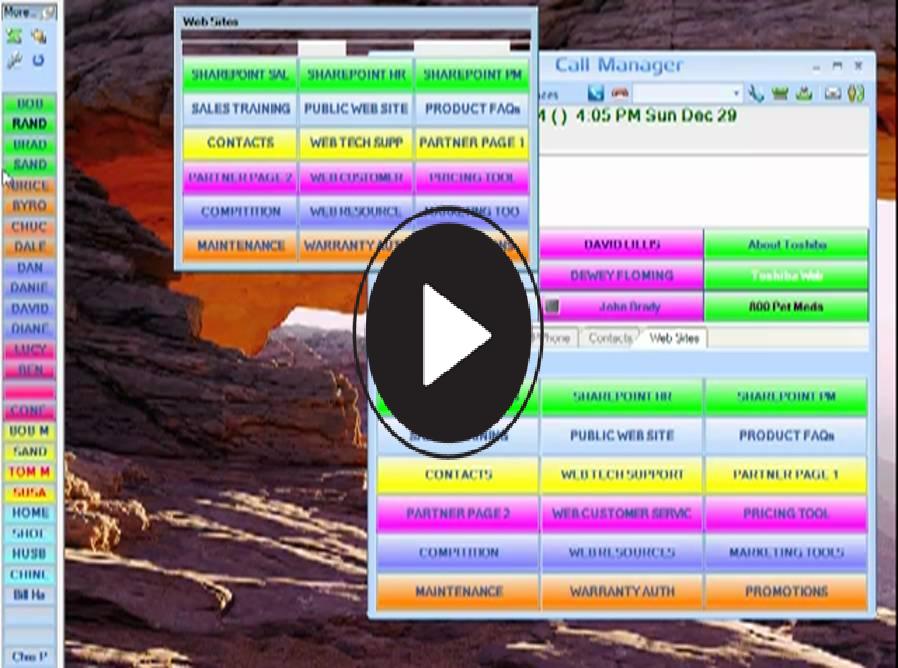 Docking Application Tabs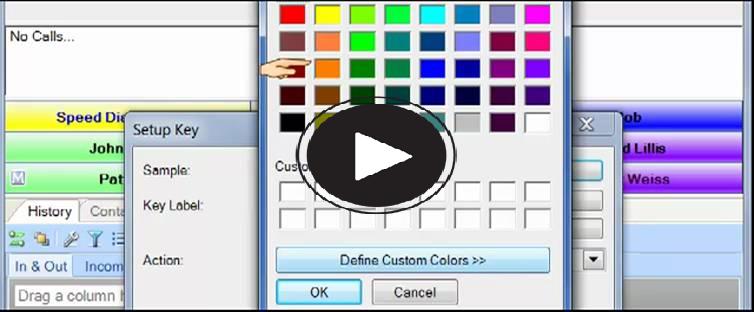 Create a Web Key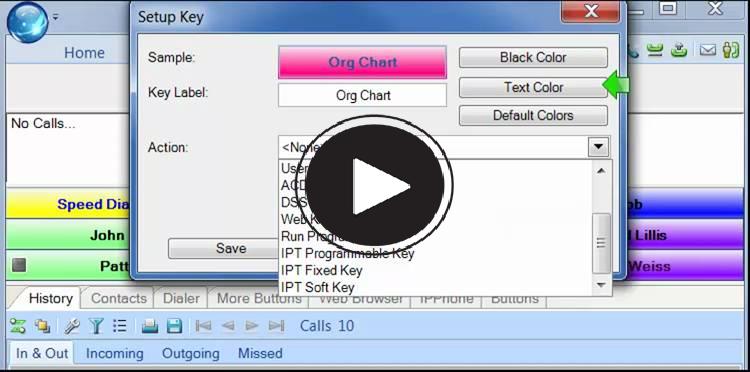 Create a Run Program Key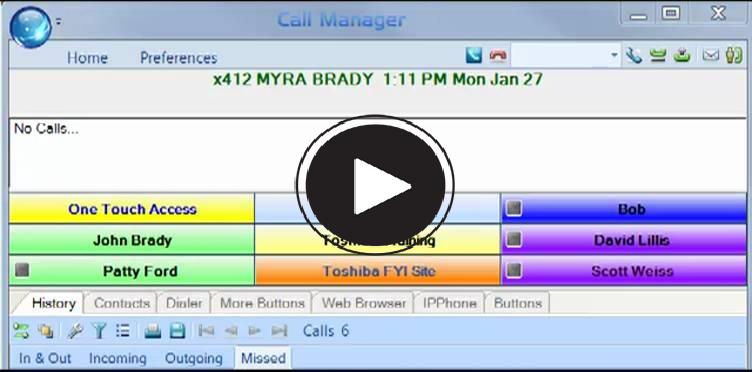 Copy a Programmable Key